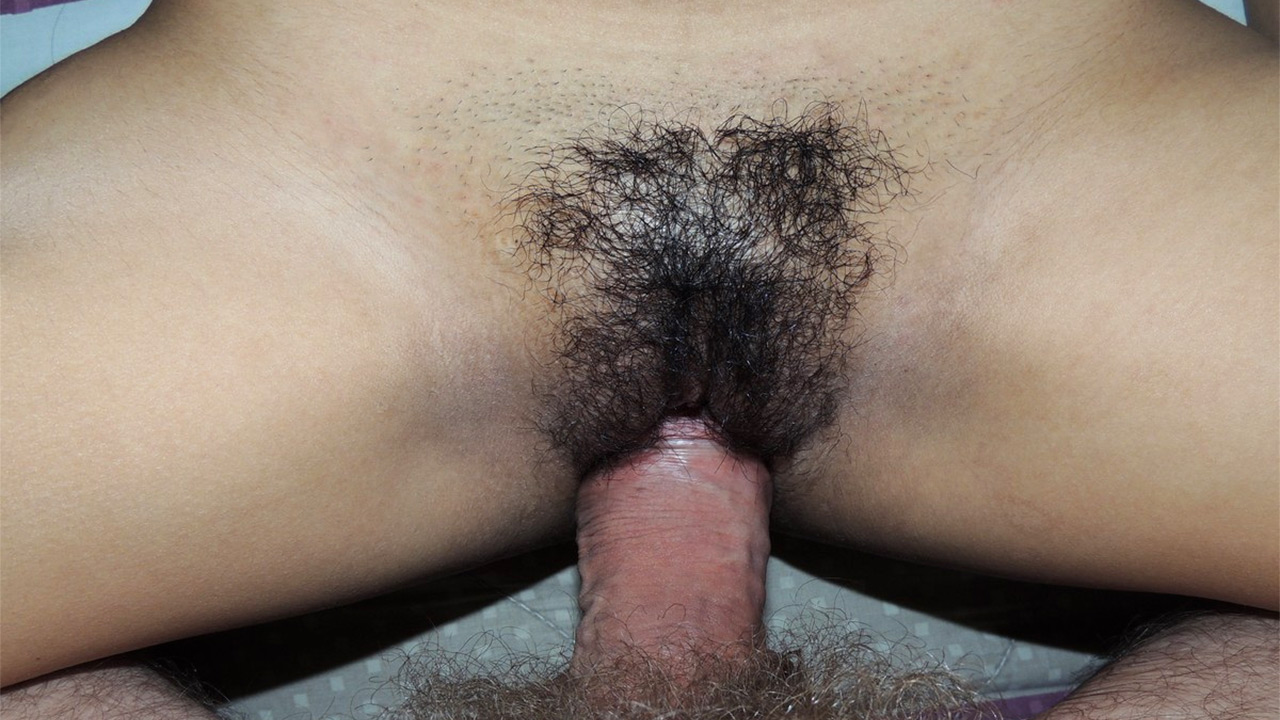 Here, you'll see her full thick pubic bush in all it's glory. Filipina pussy like this is becoming rarer to find so it's no wonder why we were so amazed at the sight of it. It's almost like her camel hole was sprinkled with Miracle Grow of something like it. She sports a perfect velvet black carpet that one could easy lose themselves into. It's such a lost art! That pussy just might have been too tight because Jonas ended up losing his control and busted a nut up inside her in reverse cowgirl. Well, as you can see, it's quite the wet critter too so that sure was enough to add to the troubles, I'm sure.
WANT MAICY'S FULL HARDCORE VIDEO? GREAT! JOIN HERE!
Yeah, he totally did go quite early in this one and ended up filling her insides with his cum. You can't see ti with the naked eye, of course but worry not, we're still waiting on an internal Japanese camera like the ones you see in some XXX Japanese stuff. Of course, imagine applying that technology to Filipina pussy.. it would be like seeing the insides of an angel. All creamy smooth, pink and puckering to the slightest touch! Anyways.. so it was off to the showers for Maicy here and with that being said.. it was still a good day! Any day with great feeling puki like this here, is a good one!
JOIN MEMBERS AREA FOR FULL VIDEO AND MORE PICS!
Bonus: A friend of mine has been posting galleries of our pics since I started this blog and I thought I would share some of his work with you. He created a gallery for this episode that I would like you to see. As you'll see in some of the pictures, her pussy is some darn wet, isn't it? I'm a little jealous of Jonas today because I do like soft thick hairy Filipina pussy every so often too and the fact that she was so tight (yet so slippery) would almost feel like a crazy-horny virgin!!!
Another thing I wanted to mention too: I'm sure all of you know by now that I also have a private diary outlying my adventures through the Philippines called Filipina Sex Diary but I'm actually no longer updating it anymore. I have created a new website called Asian Sex Diary!! It's virtually the same thing but this time, I am traveling all over Asia! I am still going to fuck Filipinas but it will be less often. I will be stamping some Asian ass across China, Japan, Cambodia, etc and etc.
Check out the real Pattaya bitch named "Tip" that I barfined and just finished fucking moments ago! I still have to edit the video and upload the pics, so I just took a breather after she left and did the update on Filipina Pussy Patrol here but it's going to be up by the time you are reading this and I guarantee, it's a doozie! Check out the pic below for a sample:
If she's Asian, I'm going to get her and post it on that new site! So remember to check out my brand new www.AsianSexDiary.com because I am updating it live as I go now!