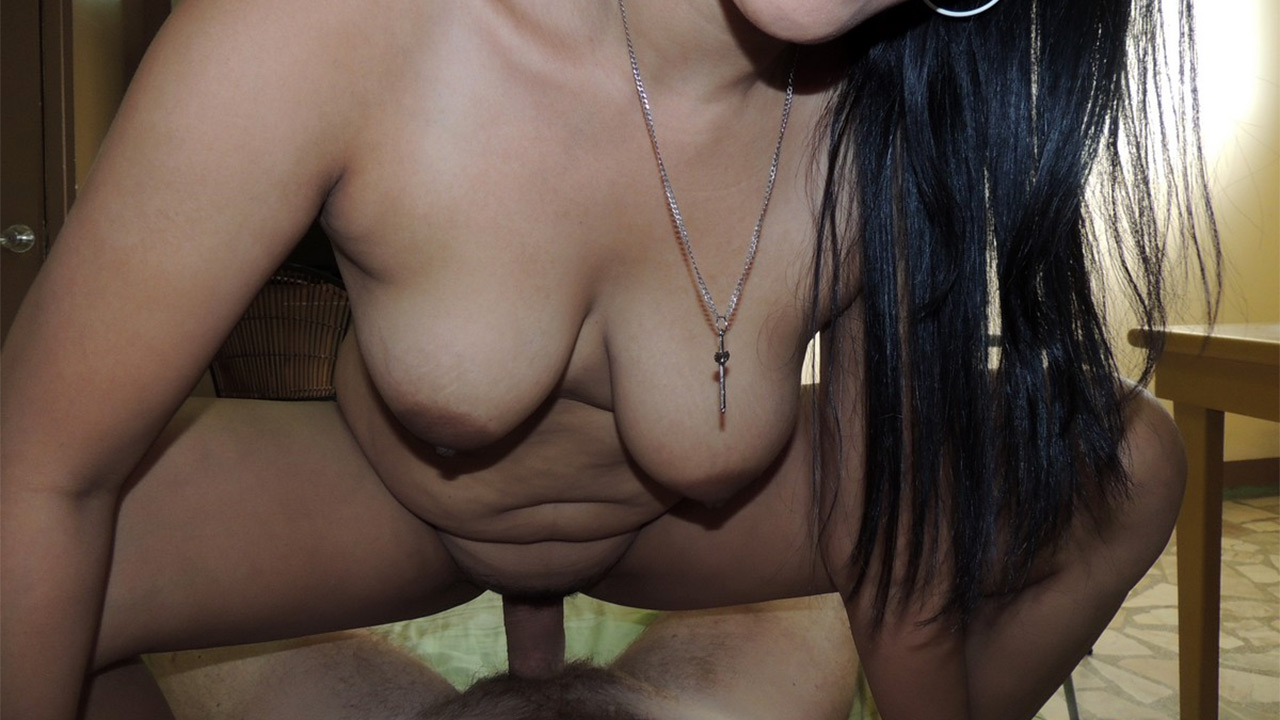 It has been a while I guess since we featured some larger-than-average boobs on here. Luckily, Jonas sorted that issue out for us on this update. He came across a nice and healthy-sized girl named Joy that sported a nice soft Filipina pussy bush, lovely jiggly boobs and of course, the insatiable ability to make a man cum not only by what her pussy does to him but also just by the sight of her lovely soft hanging titties jiggling inches from the camera as she squats down and rides his cock.
FULL VIDEO OF FILIPINA PUSSY FUCKED WHILE TITS JIGGLE! JOIN HERE!
She doesn't appear to be the sharpest tool in the shed. The lights are on but nobody is home. As sharp as a sock full of chicken noodle soup.. know what I mean? Works out great for us because there was very little mental resistance in getting her to fuck Jonas here. It just seems to us that the larger the boobs, the less brain cells that are in play. One's not to complain though. She's a nice girl. Very sweet.
[nggallery id=31]
Actually, she is girlfriend material for the most part. Loves to fuck, doesn't have a fleeting through about anything and has a beautifully soft package for a body that will be fun to ride for at least a decade or two. Even at that, a girl who doesn't mind using her Filipina pussy to squat, ride and squish down on cock is not a bad thing at all especially considering she has some nice earthen mounds to keep one's self busy while she rides!
JOIN FOR FULL VID OF HER CHUBBY SOFT TITS JIGGLIN AS SHE FUCKS!