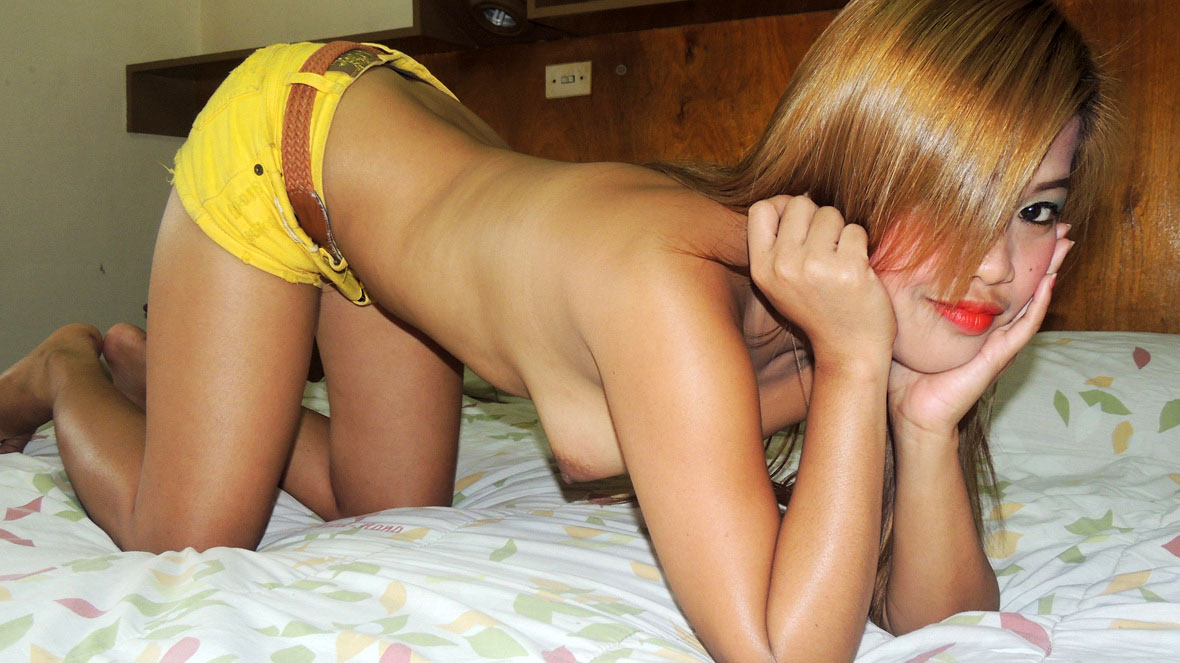 Hi guys. Meet Daisy here. She's got a Filipina pussy that is literally ALMOST too tight for penetration from foreign white cock! Her natural beauty, her cute body and never ending sexual allure will drive you crazy!For lovers of smooth shaved ones.. oh boy.. grab a seat!
JOIN TO WATCH HER GET FUCKED IN FULL-LENGTH HD-VIDEO!
She's 24 years old (Honestly, I know.. she looks 18!) and comes from Samar Province. She loves badminton and watching TV. Maybe the badminton explains the petite tighter-than-average physique and tighter-than-average-for-24 body. The TV watching part sure explains her cute tummy though! haha
This girl slides her top down to reveal a nice pair of little knockers. They're a handful at best. Perfect! She reveals just how horny she really is and then slides her moist panties down to reveal what we're all here for… her juiced and ramped up Filipina Pussy! It's almost like these girls crotches froth at the opening upon the sight of a white cock but I bet this one didn't know it was about to get what can only be compared to shoving a brick in one's mouth!
Daisy rode that pony real well. You could tell how good it felt having his white rod deep up inside her and almost bursting her Filipina pussy at the seams where the good lord split her. There's no balls-deep action here folks, for that I am sorry but physically, it was just NOT possible. A 4″ wonder could easily still hurt this petite LBFM with two strokes!