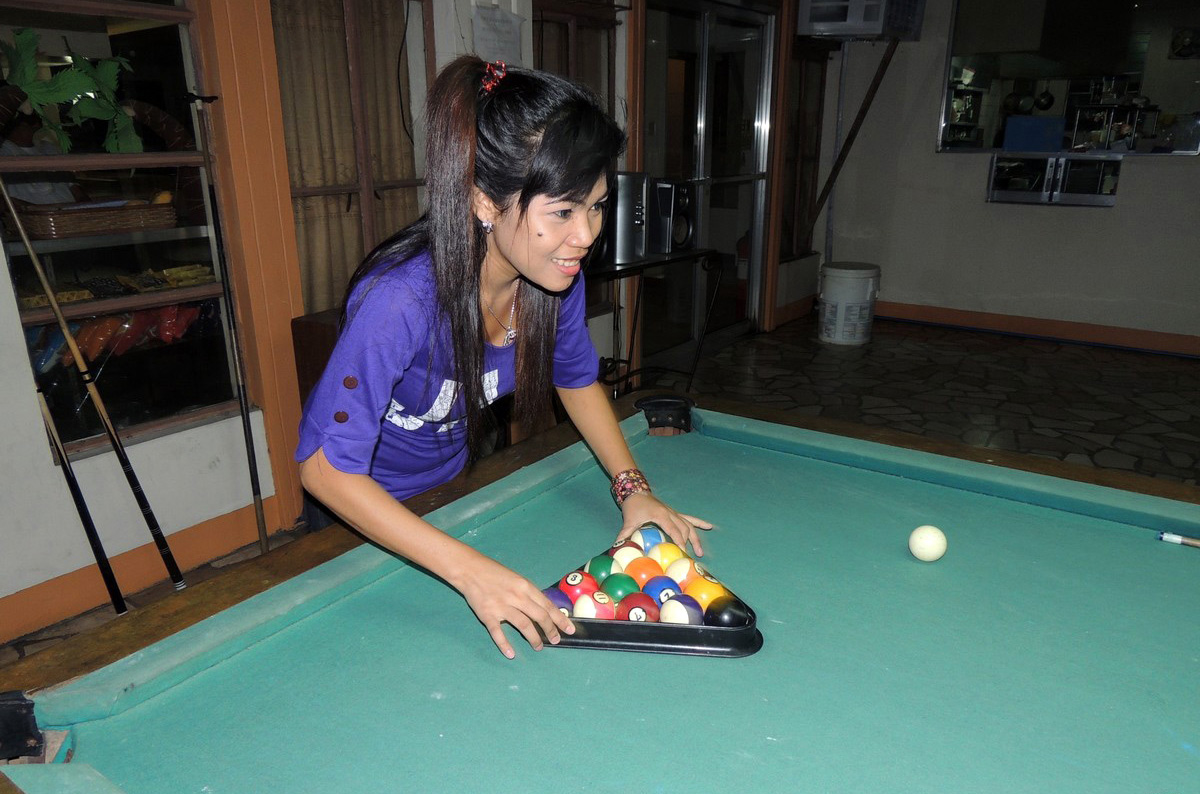 Hi guys! So our tourist-turned-patrol-man for Pussy patrol has returned again this week to show his appreciation for the cutest of LBFMs. He's pure proof that it doesn't take a rocket scientist to become one of us. This time around, he snared a raunchy spinner named Maxine that could stop a clock with one look. Big beautiful blue eyes, pretty hair and a gorgeous figure that's not skin and bones but still petite and "pert" in all the right places. There's no doubt that this freshly 18 freelancer has no shortage of customers at the seedy pool hall where Jonas picked this girl up.
JOIN FOR FULL VIDEO OF MAXINE'S FILIPINA PUSSY FUCKED HARD
Keep in mind that Jonas is no professional camera-man and nowhere near being a professional producer. he's the average slack-jawed yokel around these parts just like ourselves. Just a pussy-hungry cum machine wreaking havoc on the populace of Filipina pussy. He was shooting some footage up in the pool hall about a half hour prior to meeting Maxine and they already had a few drinks into themselves already. As you'll soon learn, she's a no-nonsense kind of girl. No time's wasted with her. She happily transported along with him to the hotel room in the famed 3 wheeled pickup-mobile to get some boom-boom done like it's a hurry!
Life over here is peachy. No nerves needed. No special "tricks" to get a girl's attention. If she likes you (IE: You seem attractive enough to let you stab her in the ugly spot with your meat stick and at least appear to have some money) all one needs do is meet, talk and before you know it, she's leaving with you in tow off to a hotel room. Filipina pussy girls live by the seats of their pants. Period.
Shortly after arriving at their destination, Maxine gobbled on Jonas' stumpy chode. There was no mincing, licking or tasting involved. No kissing, necking or any of that jazz. Full-bore! Once her mingy Filipina pussy got stuffed by his meat rocket, she proved that she can fuck like a pro too! That heart-shaped ass of hers took a beautiful pounding before going with an 80's style cumshot.. right on the stomach!
Trike Patrol has always been for mongers, by mongers and in vivid real-life videography. Jonas proved that anyone can do it. Just have to take the plunge and come visit LBFM land for yourself! Or….