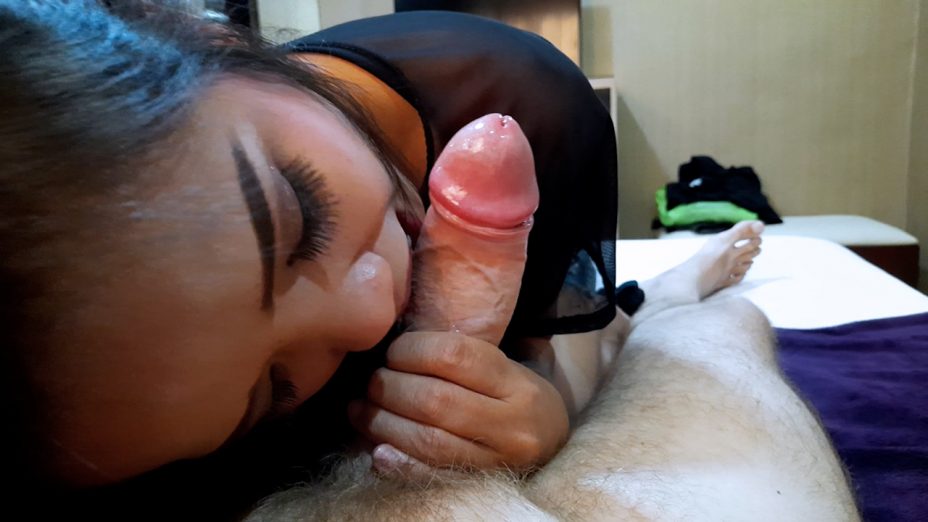 BEAUTIFUL BLOWJOB IN HARDCORE DEBUT
Weng gives a Beautiful Blowjob in her hardcore debut. Of course, we are all eyes when it comes to this lusty young Pinay. Fact is, Weng is very alluring and desirable. In fact, we certainly expect our members will encounter raging hard-ons as a result of her sexy. Needless to say, this theory is best put into practice. On top of her gorgeous looks, she has plenty of sex skills to bring during her first on-screen fuck. As mentioned, her beautiful blowjob is one. Another skill is taking cock in any position, and she does.
JOIN THE NUMBER ONE AUTHORITY ON FILIPINA PORN AT TRIKEPATROL.COM
One reason Weng loves giving a beautiful blowjob, is she loves getting her studs nice and hard for fucking. The second reason is she simply loves having a throbbing erection deep down her throat. Obviously, these are qualities we love in our Asian girls, and they always deliver. In this case, Miss Weng delivers big time and a whole lot more. You will be captivated by her sexy and her ability to make you cum, and cum hard. Come on in and join Weng for a thrill of a lifetime, you will be glad you did. Don't forget to follow Trike Patrol on Twitter for more steamy Filipina sex scenes.